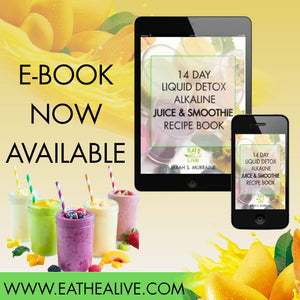 Over 20 alkaline juice and smoothie recipes inspired by Dr. Sebi's nutritional guide. These recipes will help you remove toxins from your body, improve your digestive system, boost your immune system and more.
The first step to healing is to detox.
Drinking all natural smoothies and juices
☑️Aids in weight loss
☑️Boost immune system
☑️Increases energy levels
☑️Cleanses the body of toxins
Purchase to start your liquid detox today.
This is a digital download. You will not receive a physical copy. Your file will be emailed to the email address you provide you after your purchase. 
All sales are final